Orthodontics For Teens
INVISIBLE OPTIONS FOR A GREAT SMILE
There are more options for teens today than ever, each designed to fit the individual teeth – and the individual personality of the person in treatment. The technologically-advanced options we use make treatment more appealing and, at McLaughlin Spendlove Orthodontics, amazing smiles are always amazingly affordable.

Teens can choose:

     • Metal Braces
     • Clear Braces
     • Invisalign®

Every teen wants to know how long they will be in treatment and the answer depends on several variables. First – what needs to be accomplished. Some teens are fortunate to have teeth and bites that aren't too bad and, for them, treatment can be completed in as little as 6 months. But for most, treatment time takes 16 to 20 months. That brings us to the second key variable – YOU! If you wear your aligners, elastics, and other appliances just as the doctors instruct, you'll cross the finish line much faster.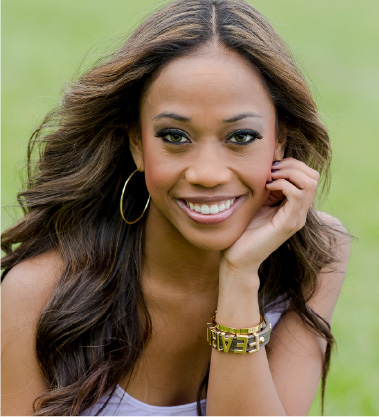 When you bring your youngster in for an initial consultation, Dr. McLaughlin or Dr. Spendlove will recommend the best approach and time to start treatment. If they recommend waiting for treatment, your child will be enrolled in our growth and guidance program and will receive free exams at regular intervals until ready for treatment. It's fun for kids and a great way for you to know your child is getting the best care available.