Braces in Flagstaff, AZ
DESIGNED TO FIT YOUR LIFE & STYLE
When you are ready to explore all of the options available in orthodontics, our office is a great place to start. Dr. McLaughlin and Dr. Spendlove are known as leaders in the orthodontic profession. They offer the latest technological advances in orthodontics, which means there's no better source to get the answers you need to make the right decision for you and your family. No matter your age, we have orthodontic treatment options that can be custom-fit not only to your teeth – but to your life, school, and work. From Pitts 21 Braces to Clear Braces to Invisalign®, we have something that fits everyone's needs. Find out more by clicking the appropriate icon(s) below.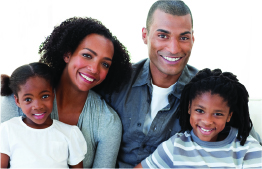 Pitts 21 braces are the future of orthodontic care, and we are proud to offer our patients this low-friction Pitts21 orthodontic option.
Even better, because it encourages a more natural and comfortable tooth movement throughout the course of your treatment plan. We'll still have regular check-ups to monitor your progress, but your braces will always be gently encouraging your teeth to move into an ideal position.